VIII IQTC Symposium
---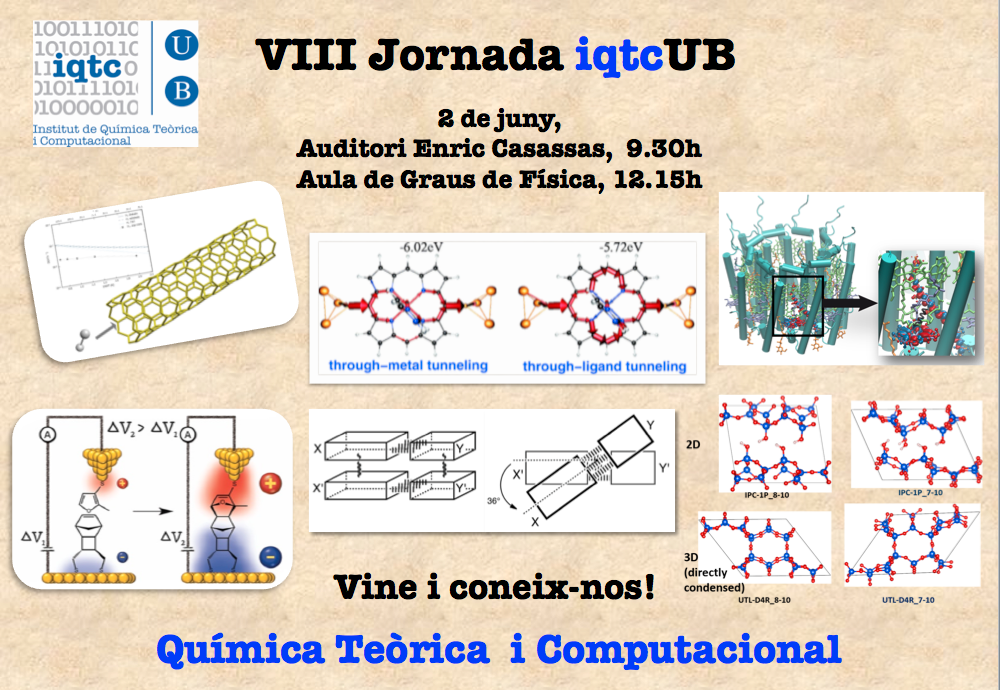 We are glad to announce the VIII IQTCUB Symposium that will take place on Friday 2nd June 2017 in the Facultat de Química of Universitat de Barcelona at Aula Enric Casassas and Aula de Grau de Física. Please remember to save the day in your agenda and come to meet us!
Take a look to the posters list that will be able to see during the event.
These are the lectures and poster presentations scheduled for the VIII IQTC Symposium:
Download PDF version from here.