International Day of Women and Girls in Science 11 February 2021
---
On the Occasion of the Internation Day of Women and Girls in Science, February the 11th, 2021, the institutions:
Faculties: Ciències de la Terra, Biologia, Química, Física
Research Institutes: IBBUB, IN2UB, ICCUB, IQTCUB, IdRA, UBICS and Geomodels
organize the following two activities:
Documentary Screening, from February 7th to 9th, "PICTURE A SCIENTIST": register HERE to join it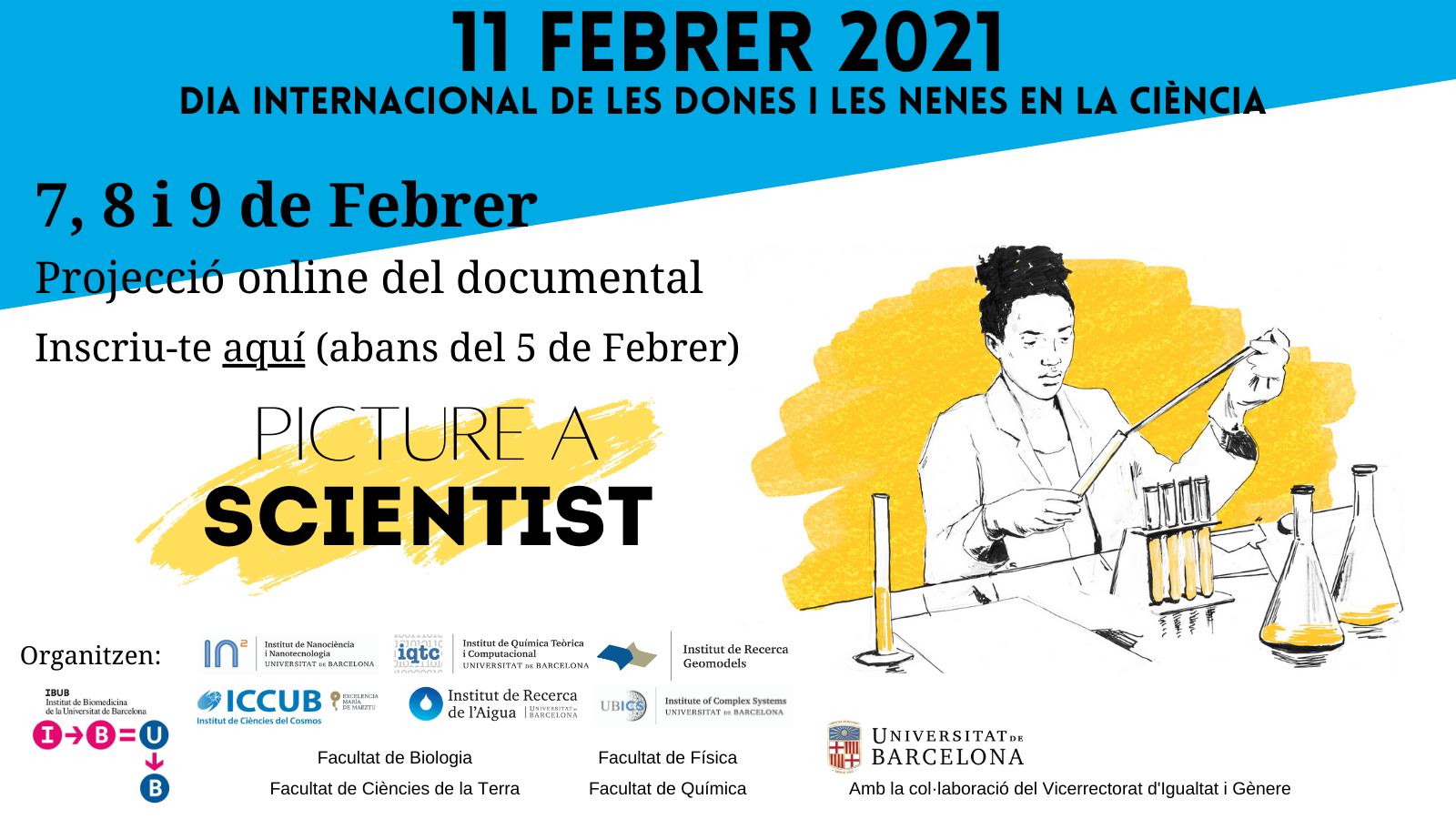 Virtual Meeting, February 11th, with the presence of Dr Clara Granells, which will give a conference on "Modelling the COVID19 from the complex systems point of view"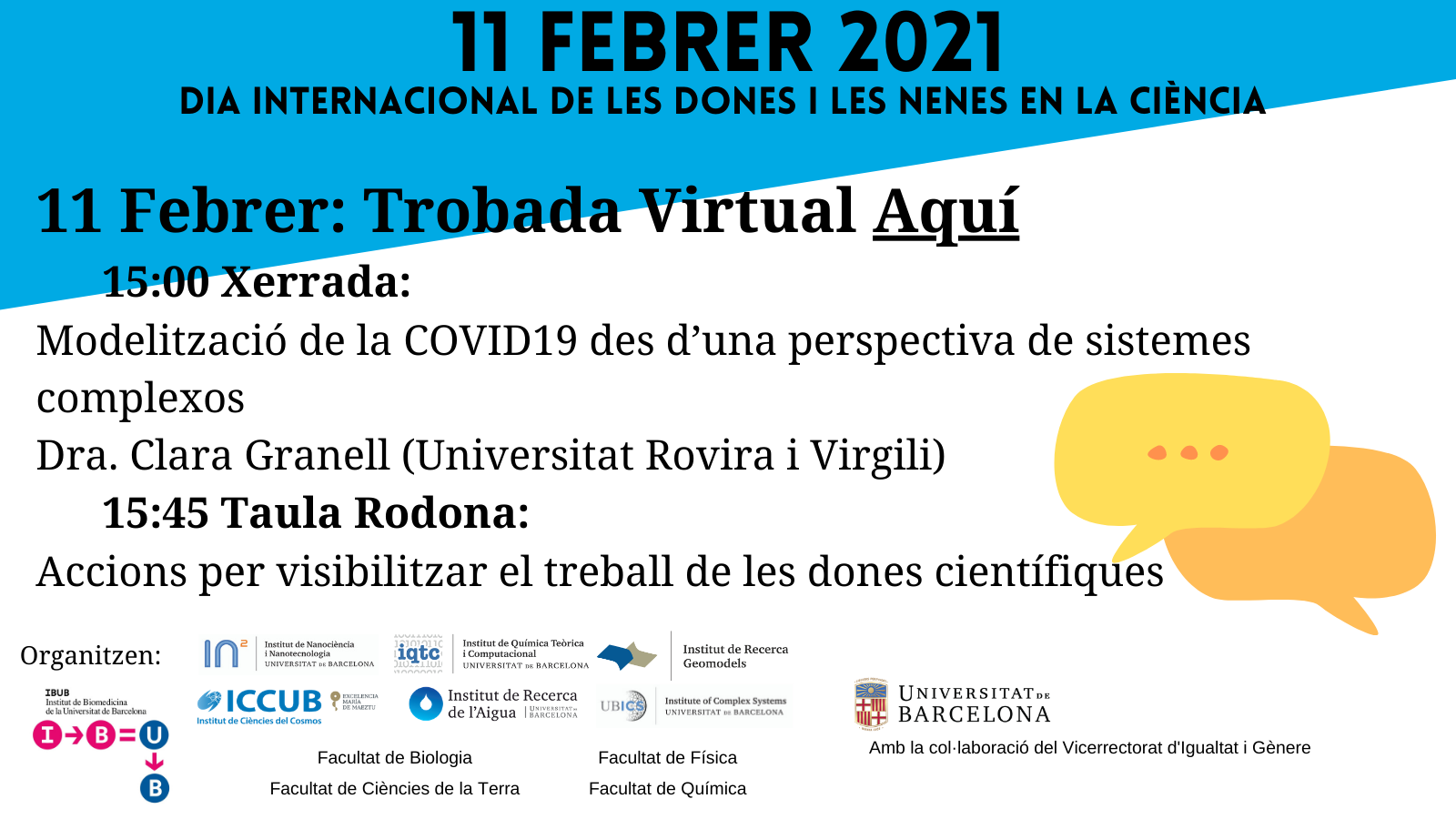 You can log in the Virtual ROOM, from 15h HERE.
SAVE THE DATE!!